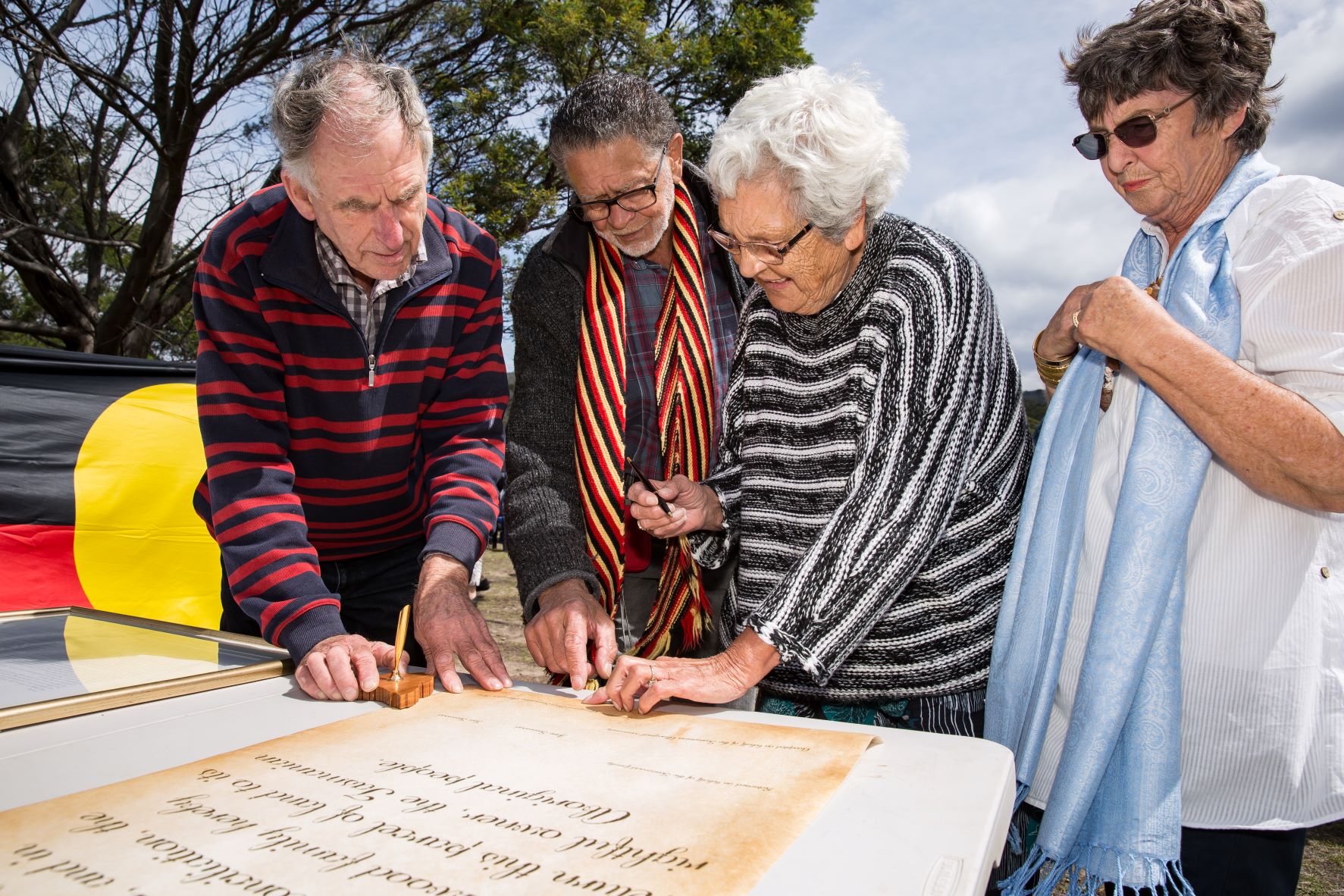 ABC 7.30 profiles Giving Land Back
Following our launch, the ABC's national TV current affairs bulletin travelled to Windsong to meet the Teniswoods, Michael and the pakana Rangers.
Watch here as they walk over Country, yarn around the fire and work to restore and reconnect with the land and our Old People.
Help out and share our fundraiser here.
Sydney Harbour's largest island to be returned to Indigenous ownership
A historical island in Sydney Harbour will formally be handed back to local First Nations peoples, representing a significant milestone in the history of Indigenous land rights.
A Sydney Harbour island is returning to Indigenous hands, allowing First Nations people to "preserve, protect and share" the city's cultural story.
The NSW government is committing $43 million to the clean-up and repair of Me-Mel, also known as Goat Island, before it's transferred to its traditional owners as a "personal priority", Premier Dominic Perrottet said on Sunday.
To read the full article, visis SBS News here.